One of the healthiest snacks out there, we make a different kind of hummus several times a week. Between traditional hummus and different varieties, including dessert recipes, here are some of the best hummus recipes, that are both easy to make and healthy!
*This post contains compensated links. Find more info in my DISCLAIMER. As an Amazon Associate, I earn from qualifying purchases.
What Is Hummus
Hummus is a traditional Middle Eastern dip made with chickpeas (or garbanzo beans) along with tahini, garlic, olive oil, and lemon. The word hummus is actually derived from the Arabic word for chickpeas or garbanzo beans. For the most part, hummus is healthy, depending on what additional ingredients you use.
Many people claim that if you don't make a traditional hummus recipe, it can't be called hummus. I am a traditionalist when it comes to a lot of different recipes. For hummus, though, I often make a traditional Lebanese hummus recipe, but I like to jazz it up. We've made hummus with black beans, kidney beans, and even Japanese adzuli beans. We make savory hummus with roasted red peppers, pumpkin, or black olives.
One of our favorite thing is dessert hummus, which are great alternatives to traditional desserts, which taste surprisingly good. Served with pretzels or sliced apples, they make a great afternoon snack.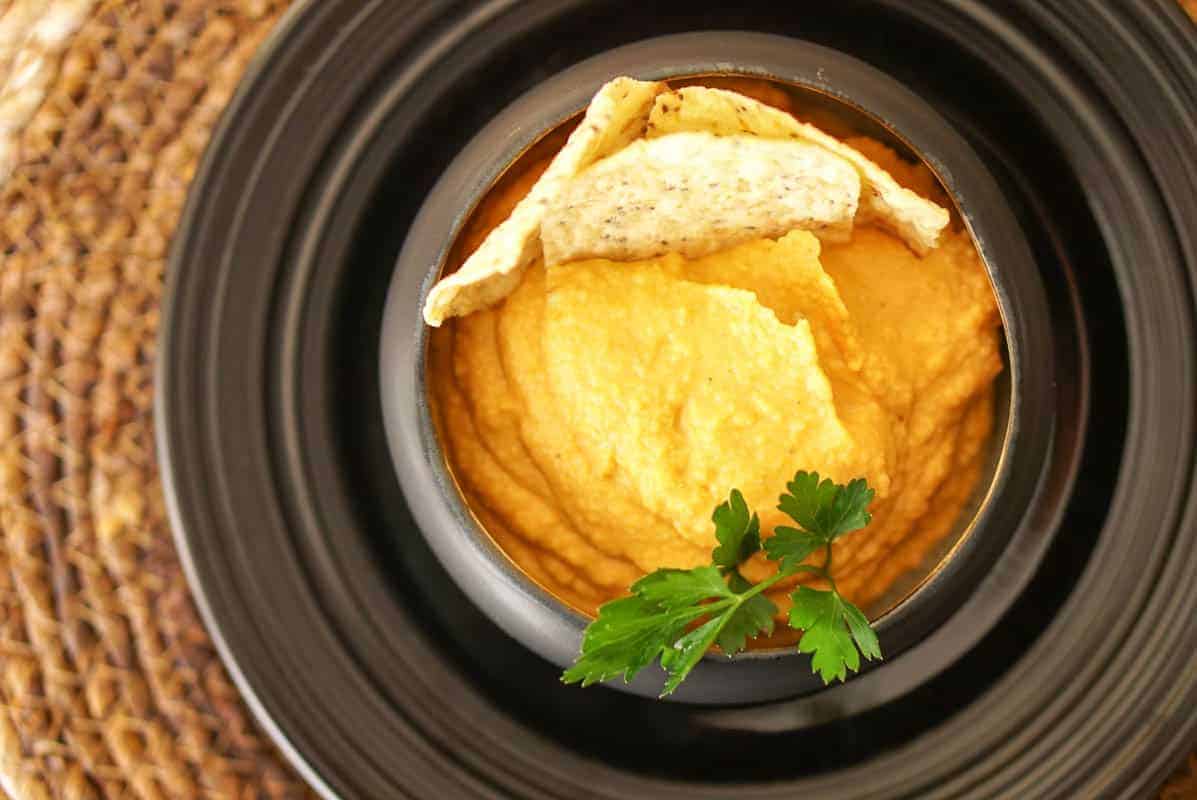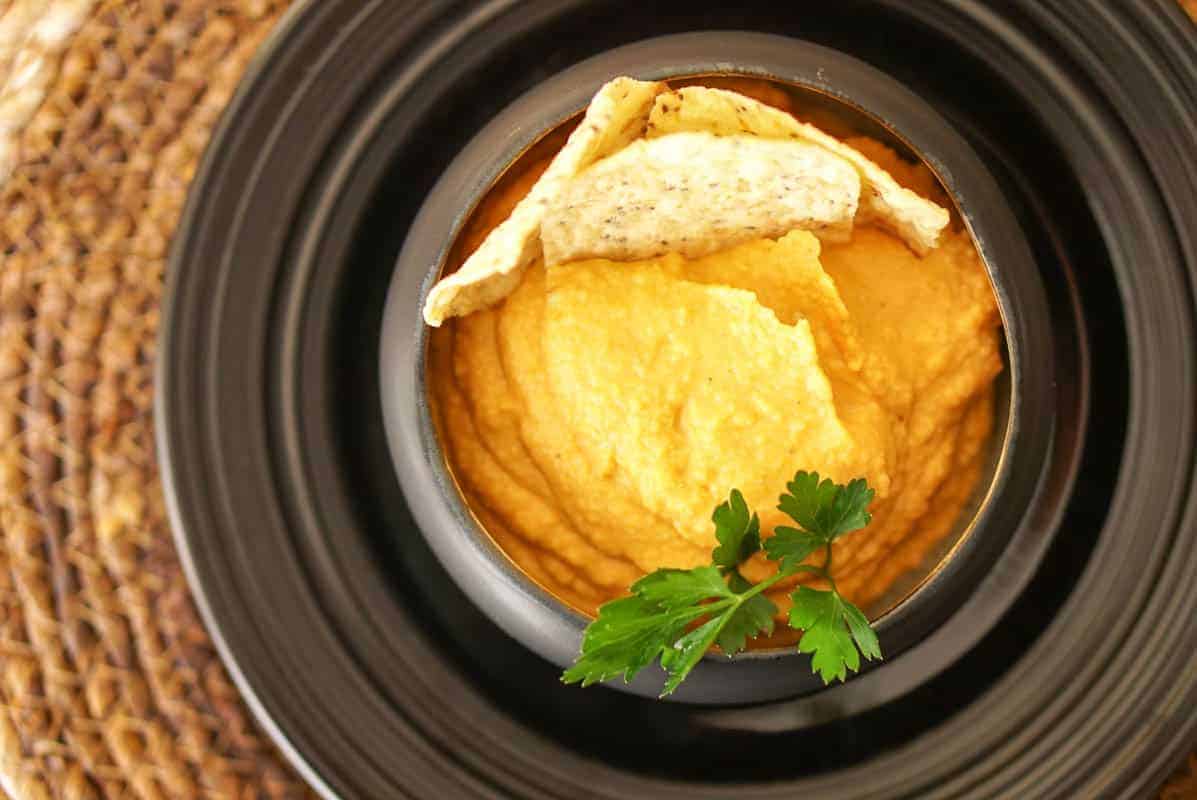 Kitchen Tools & Gadgets For Making Hummus
Here are some of our recommended kitchen tools to make hummus at home:
Food Processor – This is the easiest way to make hummus, just drop the recommended ingredients in and press a button.
Immersion Blender – If you don't have a food processor or a blender, then an immersion blender works perfectly well.
Rubber Spatula – Used for scrapping the side of the bowl or food processor. I love my Le Creuset Spatula Set, which is strong enough to cook with as well.
Oxo Nesting Bowl Set – We use this 9 piece OXO set for everything. It's one of the best tools we've bought for our kitchen in the last year. The smallest colander is the perfect size for draining and rinsing the chickpeas. The smallest bowl and lid are perfect for storing the hummus too.
Garlic Press – When using fresh garlic in hummus, I like to use a garlic press so that there are no large chunks of garlic in the end. We have a Zulay garlic press and use it for almost all of our recipes.
Tahini – Most hummus recipes call for tahini, a roasted sesame paste.
Tips For Making Homemade Hummus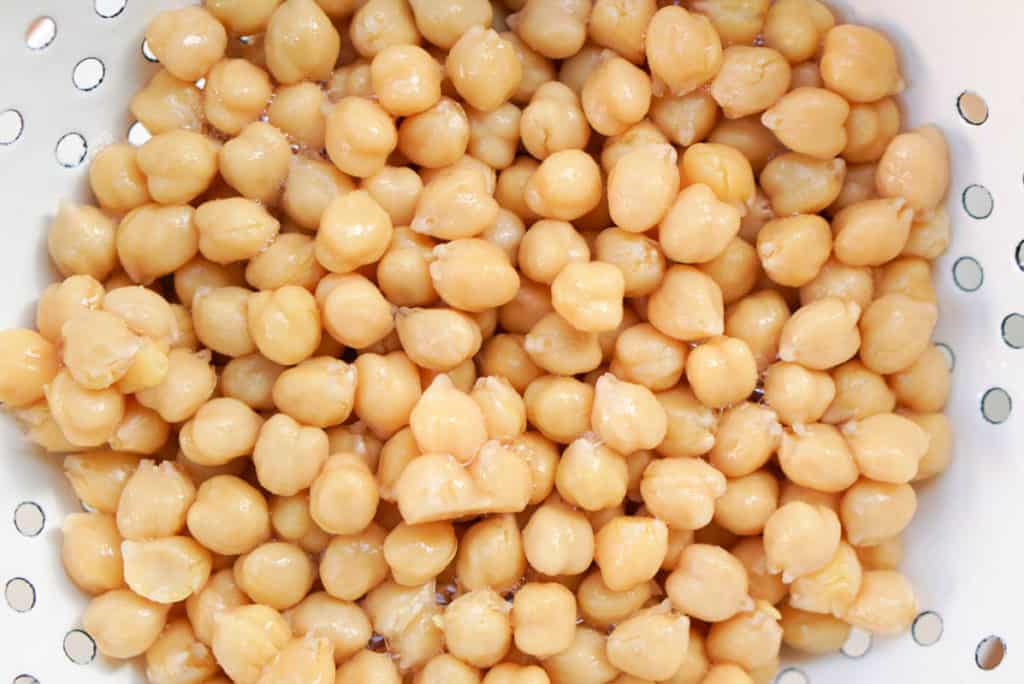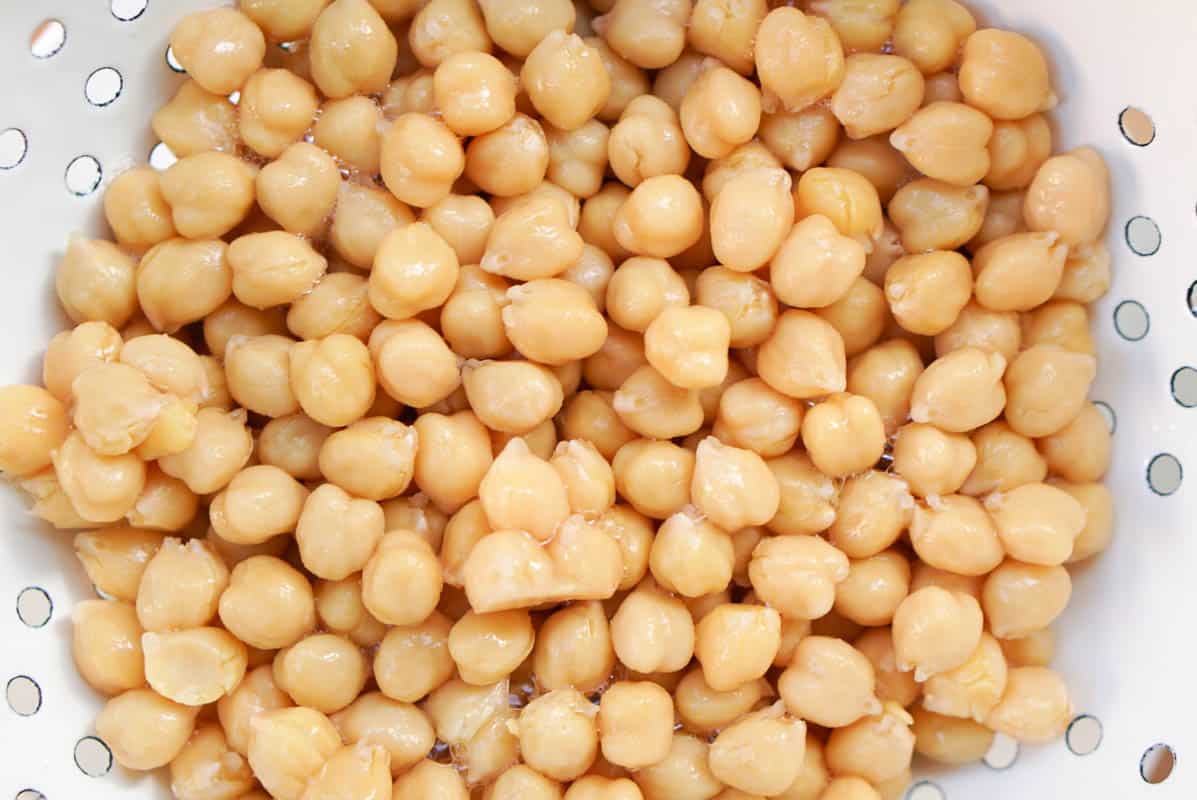 There are a few primary ways to make hummus depending on your choices.
First, you can use canned chickpeas or dried chickpeas. I know people make hummus with dried chickpeas, but it takes a lot of work. You need to soak the chickpeas and cook them until super soft. Hummus is not meant to be difficult. It's meant to be a healthy, easy-to-make snack. So, all of our recipes for hummus are made with canned chickpeas.
Once you've decided to make hummus with canned chickpeas. You always want to drain and rinse the chickpeas. Then, the honest-to-goodness easiest way to prepare chickpeas for hummus is to plop them into a blender or food processor along with other ingredients needed to flavor that particular hummus.
When I started to make hummus at home, I followed all sorts of recipes that make things a lot more complicate than it needed to be. Some of these recipes suggested boiling the chickpeas, and then peeling them. Now, in the end, this does make a more smooth hummus. But, it's kind of a pain to peel a can of chickpeas – who has that time. I only use that technique when I am entertaining. Otherwise, for every-day hummus it's perfectly fine to just add the chickpeas to the food processor and blend!
Check out some of our other chickpea recipes:
The Best Instant Pot Chickpeas Recipes
Moroccan Carrot And Chickpea Tagine
Lemony Greek Chickpea Soup – Traditional Revithia
Best Hummus Recipes
By itself or dressed up, hummus is super tasty and easy to make. With an endless list of hummus recipes to make, here are some of our favorites.